Building Community, Empowering Parents
HCOS Connect aims to equip and support our home education community. Through meaningful and relevant home learning workshops we provide opportunities for parents to grow their home learning practices. HCOS Connect also provides a space for parents to connect with their regional administration, grad advisors and teachers to grow relationships, ask questions and plan for their children's education.
Fort St. John
April 26, 2022
Featured 2021 Speakers & Workshops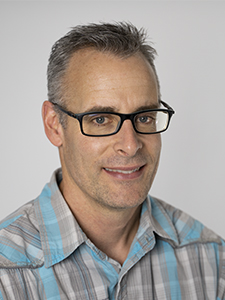 Jeff Laird - Director of K-9
Good Education In Home Learning
This workshop will take a look at what good education looks like in a home learning program with a focus on Kindergarten to grade Six. The focus will be on why parents choose home learning, balancing community events with getting course work done, the need to move deeper as kids get older, and what keeps you going as a homeschooling parent. Takeaways include goal setting processes, a framework for short and long term scheduling, and strategies to help transition to older grades.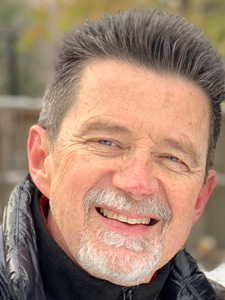 Phil Hills - Regional Director of ACSI Western Canada
The Narrowing of the Public Mind and a Courageous Christian Response
Christians believe that they are people who are committed to loving God and their neighbours and who seek to bring the joy of the gospel to their communities. Their desire is to bring hope, healing, forgiveness and peace into people's lives through introducing them to Jesus Christ. But increasingly they are being characterized as not only irrelevant to the needs of people today, but actually harmful to human flourishing. The riot in Washington in January is being used as an example of our true nature and therefore justification for increased restrictions over our ideas and activities. How should we both understand the direction the world is going in and, more importantly, how we prepare our children for this new era of suspicion and growing oppression. Preparing our children to flourish as the western world continues to flounder is the focus of Phil's workshop.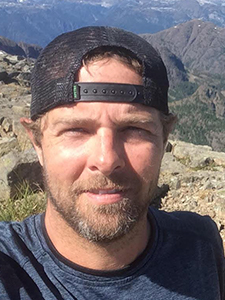 Dan Duncan - Certified Behaviour Interventionist
Growing Independent Learners Through Executive Functioning
What does it look like when children and youth struggle with Executive Functioning? What strategies are there for supporting youth to develop Executive Functioning and what are some practical solutions you as parents, teachers or caregivers can implement at home or in the school environment to help develop these core functions:
Impulse Control
Emotional Control
Flexible Thinking
Working Memory
Self-Monitoring
Planning and Prioritizing
Task Initiation
Organization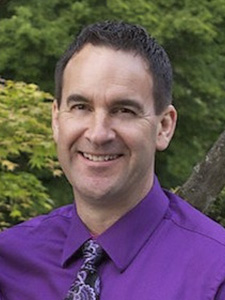 Dan Duncan - ADHD Coach & Consultant
ADHD: It's Not What It Looks Like
There are two critical problems in the world of ADHD:
ADHD looks like something it isn't
People respond to ADHD based on what it looks like (rather than what it is)
The vast majority of people respond to ADHD from the "outside in" perspective, which is focus on reducing those pesky ADHD Symptoms like inattention, forgetfulness, fidgeting, procrastination, etc. This approach won't work; actually, it can't work. It only ends up frustrating the individual with ADHD, as well as those who are trying to help.
This presentation will shift mindsets away from an "outside in" perspective and response to ADHD, and toward the "Inside Out" perspective and response. When ADHD is understood from the Inside Out, it is much easier to develop helpful communication about tools and strategies that will leverage the individual's strengths while also filling in those potholes that keep showing up on their pathway.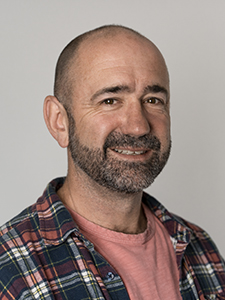 Grant Wardle - Middle School Administrator, Science & Math Teacher
Middle School: The Secret of My High School Success
Join me for an informative workshop on "everything Middle School".....okay, maybe "some things Middle School." Middle schoolers are very complex creatures so my goal will be to share some insights into the way middle school students think and operate and then to explore some practical ways that you can help your middle schoolers get the most out of their Middle School years and enter the Grad Program as prepared as possible. We will take a tour of an online course and find out why starting online courses early is an important ingredient to high school success.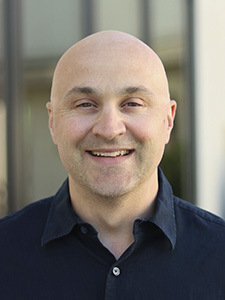 Andy Steiger - President, Apologetics Canada
Apologetics at Home: 5 Best Practices
As a parent my desire is to teach my children in the way of Jesus and to see them follow Him all their days. If this is your desire and prayer, then like me you have probably asked: What is the best way to do that? As you're hopefully aware, your child is not a robot. Helping your child develop a love for God and people is not something that can just be programmed into them. However, the Bible does teach what is best for imparting our faith and building their faith. In this session, we will discuss five best practices to incorporate into your teaching that will support and encourage your child's relationship with God. Research continues to attest to these practices and my 20 years of ministry experience has confirmed the effectiveness of incorporating these strategies into your teaching and parenting.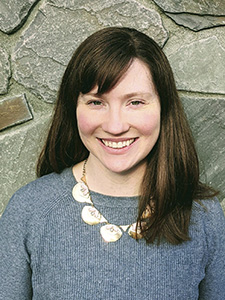 Katy Kwon - Trinity Wester University
Understanding Anxiety and Depression in Youth and Children
This session will explore two of the most prevalent mental health challenges for children and youth: anxiety and depression. We'll discuss this from a Christ-centered and practical approach. While these emotions are part of our everyday lives, we will explore what can we as caregivers do to support and build empathy for those in our family for whom this has become life-influencing. Along with a thorough understanding, practical home learning tools and next steps will be shared.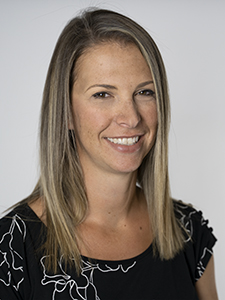 Chelsea Bitgood - Director of Grad Program, HCOS
The Graduation Program at HCOS
Come join our director of grad in learning a bit about graduation requirements, program specifics, HCOS unique offerings and how to support transitioning students from Grade 9 to grad! We will take some time to answer questions you might have, introduce your Grad Advisors and support team, and ensure you know who to turn to for questions!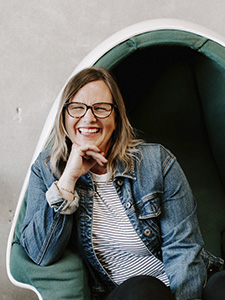 Parenting in the Age of Pornography
In her talks, Greta shares how years of research and personal interactions with parents have led her to the conclusion that, in this era of unparalleled access to pornography, parents are in a battle for their children's bodies, minds, hearts and very souls. Greta helps parents learn the facts about pornography. Then she equips and empowers them to fight it!
Greta also discusses how she and her husband approach the topic of sex with their own kids, helping them to see their bodies and their sexuality as something God-given and God designed. Cultivating a healthy sexual culture in our homes is incredibly important as we are living in a time where sexuality can be so easily warped by pornography. Greta's goal is to help parents feel both comfortable and equipped to help their children develop a healthy view of sexuality.